20th Century Chamber Masterpieces Special Edition
20th Century Chamber Masterpieces: Parts 4 & 5 - Janáček's String Quartets Nos. 1 & 2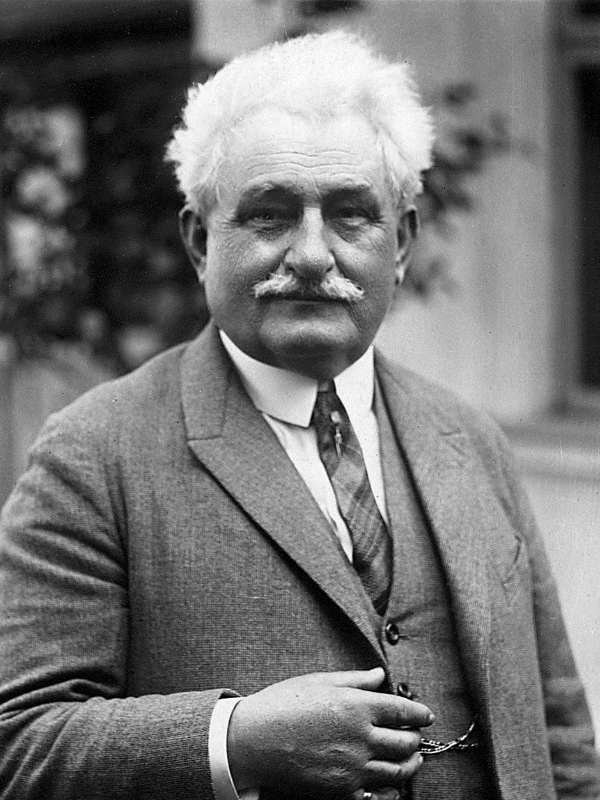 Leos Janácek's String Quartet No. 1 is subtitled "The Kreutzer Sonata," after the story by
Leo Tolstoy
upon which it is based; the title of Tolstoy's story, of course, is taken from
Ludwig van Beethoven
's ninth violin sonata. This was not the first work Janácek wrote based on this Tolstoy story; a piano trio from 1908 is now lost. According to Josef Suk, who led the premiere of the quartet on October 17, 1924, Janácek wished with this work to protest the tyranny of men over women; in the story, a female heroine seeks refuge from an unhappy marriage in the arms of an amoral seducer, and dies tragically after doing so. Although Janácek did not attempt a line-by-line re-creation of Tolstoy's story, the music clearly suggests certain programmatic correspondences. The first movement seems to depict the heroine's unhappy situation, with a yearning, almost questing theme bracketed by agitated figures; a pastoral theme that follows breaks up and then suddenly cuts off, yielding to an even more passionate version of the yearning theme. The second movement takes the approximate form of a Czech polka, and introduces a theme which seems to belong to the seducer; this theme has to contend with both agitated ponticello and quiet, private music, but keeps popping back up, as suave as ever. The third movement begins with a canonic duet between first violin and cello; the music they play recalls the gorgeous second subject of the first movement of
Beethoven
's Kreutzer Sonata. Even this music, however, is broken up by spasms of dissonance in the other two instruments, suggesting doubts and fears. These are realized in a violent middle section in which the violin and cello trade hysterical phrases, before collapsing into a somewhat uneasy intimacy again. The fourth movement begins slowly and sadly, and after the music speeds up, it seems all too eager, and winds itself up too tightly. The middle section of the third movement reappears, transformed, and the music reaches a wrenching climax, followed by a pathetic coda. Janácek's passion for the rights of women is as evident here as his typically sensitive use of programmatic material and his impeccable craftsmanship, making the "Kreutzer Sonata" a memorable quartet.
**
"I consider the last decade of his life: his country independent, his music at last applauded, himself loved by a young woman,"
Milan Kundera
wrote of Janácek, "his works become more and more bold, free, merry. A
Picasso
-like old age." The woman was Kamila Stösslová, wife of an antiques dealer encountered during the first World War, 38 years his junior. And while she may have loved him in a general way of being flattered, tolerant, amused, uncomprehending, his passion seems to have been largely unrequited (recent research has shown that Janácek's "love" was, in this case, returned. - Ed.) Thus, a measure of teasing irritant stimulated Janácek's final years, provoking his last and greatest works. One catches glimpses of Kamila in the adulterous heroine of Kát'a Kabanová, the wily wisdom of the The Cunning Little Vixen, and the charismatic but distant allure of the deathless Emilia Marty, heroine of The Makropulos Case, while the virile directness of the Sinfonietta and the barbaric splendors of the Glagolitic Mass are immediate responses to a fascination becoming increasingly obsessive. Though he may have drawn upon an early, now lost, piano trio, the completion of the String Quartet No. 1 -- inspired by The Kreutzer Sonata,
Tolstoy
's tale of adultery and jealous murder given wing by music -- in just a little over a week (October 30-November 7, 1923) is testimony to an erotic frenzy. By the time of its composition, Janácek was writing to Kamila nearly every day, and in his last year kept a journal devoted to her. Nevertheless, he seems to have attempted to free himself from the tyranny she held over his imagination with the male-dominated From the House of the Dead -- which
Kundera
rated, with
Berg
's Wozzeck, as "the truest, the greatest opera of our dark century" -- though it is indicative that he interrupted that work's composition between January 29 and February 19, 1928, to give voice to the String Quartet No. 2, originally titled "Love Letters" but, for discretion's sake was re-christened "Intimate Letters." Its four movements are a drama of volatile, fluctuating emotion, from the opening rush of excited expectation through brusque turns of impetuosity, questioning, and caressing tenderness. The second movement is a passionate meditation veering from doubt to joy, while the third expands the mood of questioning to confront it with a passionate declaration. The final movement is a rondo in which the returns of a frenzied dance enclose shifts from ecstasy to despair, ending with triumphant assertion. Janácek died the following August 12.
[Articles taken from All Music Guide]
-----------------------------------------------------------------------
What can I say? I LOVE these SQs! I can't get enough of them. Some of the greatest creations of all-time. Stunning. What do you guys think of these SQs?