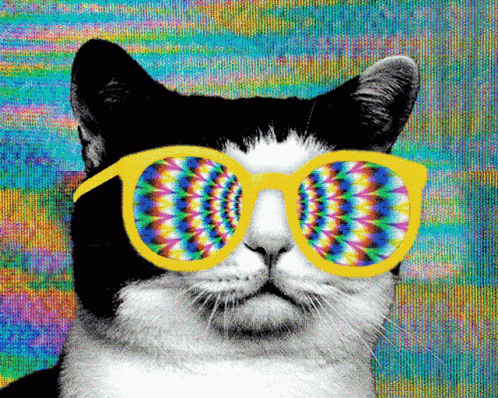 A Beginner's Guide to Classical Music
Often people unfamiliar with Classical music will ask advice on how to approach it. Where do you start?
🎼
Frankly, many already are familiar with a lot of classical music.
Cartoons from the 1940s and 1950s are loaded with it.
And anyone who's a fan of theatrical films will have heard a great deal of it, even though they may not have realized it: For instance,
2001: A Space Odyssey
used a great many classical pieces for its score. From the impressive opening of
Richard Strauss' Also Spracht Zarasthustra
, to
Johann Strauss
'
The Blue Danube
, the use of already composed works helped give the film the impact that made it so very successful.
Stanley Kubrick's
A Clockwork Orange
used Beethoven's 9th Symphony.
Apocalypse Now
used Wagner's Ride of the Valkyries from his massive operatic suite Die Walk?re.
Even
Ferris Bueller's Day Off
used music from Boccerini's String Quintet in E.
So . . . I compiled a collection of some of the most compelling and accessible classical works for novice listeners.
Originally it was to be a
Top Ten
, which quickly grew into a
Top 20
, then a
Top 25
, and so on.
One of the problems with getting folks to come over to "the classical side" will be familiar to Prog Rock lovers . . . the
length and complexity
tends to just chase folks away.
CAUTION: This list is NOT really a "ranking", although works I feel are better are more likely to appear in a higher position. The list is more of an "ordering" to introduce the uninitiated to Classical Music, in a sequence that in my opinion is more likely to entice one "into the fold".
But the 1st piece is
The Planets
Gustav Holst

, an 8 movement symphonic work that clocks in at well over a half hour.
1916
This piece is #2 on the Parker Symphony Orchestra's List of
10 BADASS PIECES OF CLASSICAL MUSIC
. Here's
THAT
full list.
Orff - Carmina Burana / "O Fortuna" (#18)
Holst - The Planets, Mars (#1)
Verdi - Requiem "Dies Irae" (#79)
Wagner - Ride of the Valkyries (#31)
Vivaldi - The Four Seasons: Summer Mvt. 3 Presto (#6)
Bizet - Carmen Overture / Les Toreadors (#62)
Mussorgsky - Night on Bald Mountain (#19)
Verdi - Il Trovatore / "Anvil Chorus"
Khachaturian - Sabre Dance
Strauss - Also Sprach Zarathustra, Prelude (#24)
. . . and their
"Honorable Mentions"
:
Tchaikovsky - 1812 Overture (#5)
Shostakovich - Symphony No 5, Mvt 4 (#153)
Bruckner - Symphony No 1, Mvt 3
Grieg - In The Hall Of The Mountain King (#11)
Dvorak - Symphony No 9, Mvt 4 (#2)
Mozart - Requiem in D minor, Dies Irae (#35)
Bizet - L'Arlésienne Suite No 2, Mvt 4 (Farandole)
Saint-Saëns - Symphony No 3, Mvt 3 and 4 (#408)
Beethoven - Symphony No 9, Mvt 4 (#39)
Glinka - Overture from Ruslan and Ludmilla (#231)
Holst - The Planets, Jupiter (#1)
Mozart - Symphony No 25, Mvt 1
Bach - Toccata and Fugue in D minor (#90)
Smyth - The Wreckers (Overture)
Ah, but
The Planets
is a great look at orchestration and variety. And several film composers have used Holst's techniques to great success. John Williams has paid great tribute with his scores to Star Wars and others (he's pretty damned prolific).
Of course, the best way to experience Classical music is in a live setting. Unlike rock music, which sometimes suffers in concert, Classical music is exacting . . . it's important to the players and conductor that it be perfect. You won't find fall-down drunk singers or guitarists on acid here.
Here's a great and spirited live version by the
National Youth Orchestra of Great Britain
.
This version also has a new movement, to include
Pluto
, discovered after the suite was written.
Mars, the Bringer of War 0:00
Venus, the Bringer of Peace 7:15
Mercury, the Winged Messenger 15:09
Jupiter, the Bringer of Jollity 18:58
Saturn, the Bringer of Old Age 26:42
Uranus, the Magician 35:32
Neptune, the Mystic 41:20
Pluto, the Renewer 49:17
Proms 2016 - Gustav Holst - The Planets
.
This extensive work has popped up in popular music as well, especially the
1st movement
.
Sinfonia
, a large group of electric guitarists covered it, as did
King Crimson
(retitled
"The Devil's Triangle"
), and eventually,
Emerson, Lake and Powell
.
Jimmy Page
adapted part of
'Mars'
in the song
'Friends'
on
Led Zeppelin III
.
Yes
quoted a few sections of
Jupiter
in the song
"The Prophet"
from their 1970 album "Time and a Word".
Isao Tomita
did an electronic version many years ago, and
Jeff Wayne and Rick Wakeman
teamed up as well in 2005 with an album
Beyond the Planets
.
Many artists, such as
Frank Zappa
, have "quoted" licks from the suite in instrumental sections of songs.
John Williams
used the melodies and instrumentation of
Mars
as the inspiration for his soundtrack for the Star Wars films (specifically
"The Imperial March"
)
Hans Zimmer
closely used the melodies, instrumentation and orchestration of Mars as the inspiration for his soundtrack for the movie
Gladiator
to the extent that a lawsuit for copyright infringement was filed by the Holst foundation.
In presenting this in serial form on a blog, there will be a continual problem with videos becoming "inactive". Due to the settings of Talk Classical, I cannot easily go back later and find an active link an simply insert it, as the editing feature becomes inert after a very short period of time. I'm not complaining, mind you, that's just the way it is.

Generally, the specific video I choose will be live, with decent sound and video. I'll usually give a title and artists (the players, conductor, name of the orchestra, etc), so if the link goes dead, one can generally search for it, or a replacement, fairly easily.

I think that being able to watch the performance adds to the enjoyment somehow. So most of these videos are live, even though there are often "better" (subjectively) recordings. "Better" sometimes just means that the studio recording has better production value, and no audience coughing during the quiet sections.

I welcome comments and suggestions. In general, given that this is a blog format, that is likely to happen anyway. Suggestions for entry-level Classical works will be met with bemusement, as it's very likely I'll already have that work on my list. But possibly not. As I mentioned, the list was started quite some time ago, and grew from humble beginnings to a completed list of 200 finished blurbs of specific works, to a projected list of over 600.

I've actually been compiling this on a different vblog, a band fanpage, but as the band and its fans age and leave (in some cases they "transition"), the membership has dropped drastically, and has been in danger of simply "closing shop" several times. The Admin there has moved to a smaller server after "dumping" a good portion of its archives, and is in the process of doing that again.

So, it's already put together for people to follow along and listen as I drop a post.