Research about recording venues
I'm still far from reaching half of the challenge, but I found a massive Liverpool performance worth researching, and which made me interested about the performances and the venues they were recorded in.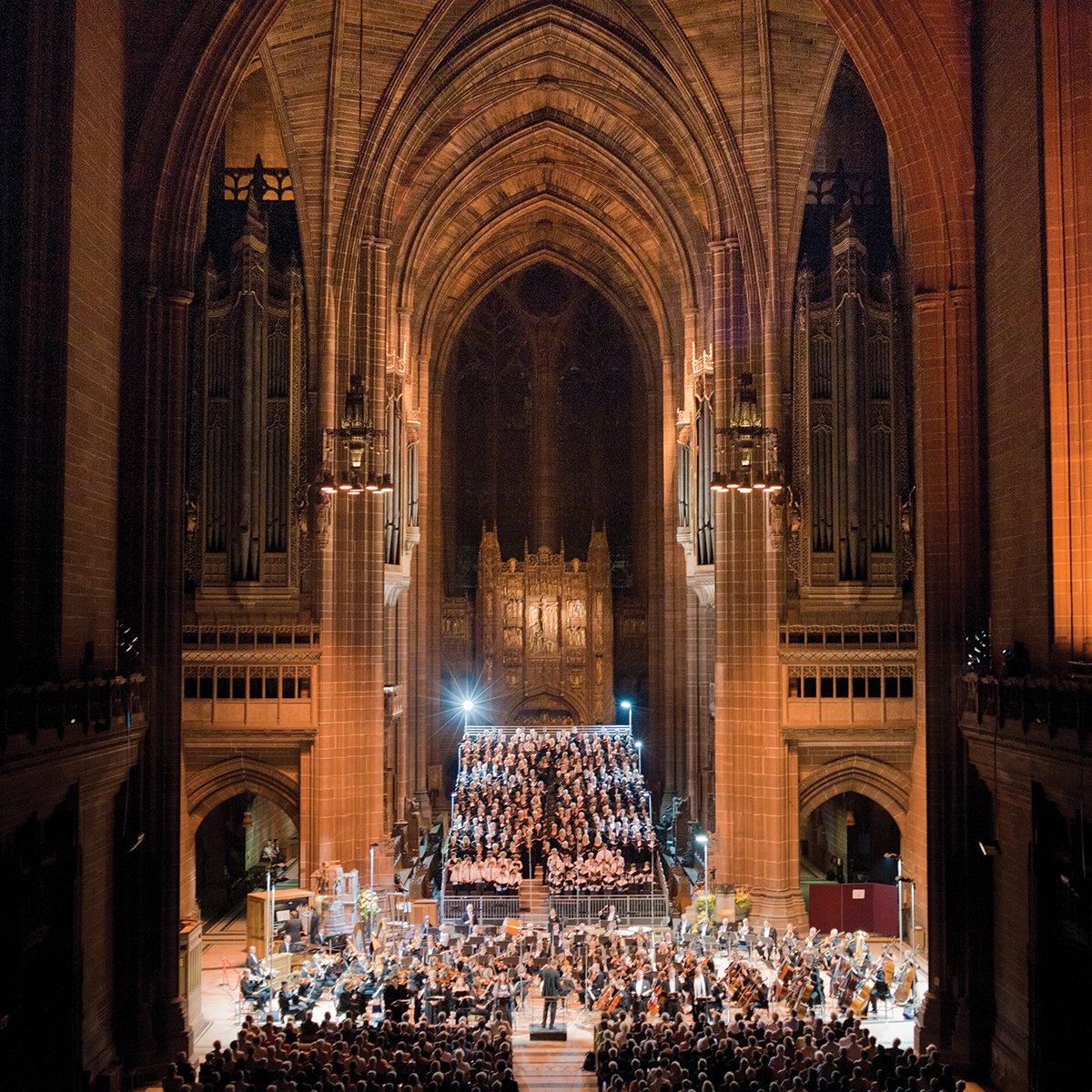 The BBC archives say that this Liverpool performance by two choruses and two orchestras, conducted by George Hurst, was performed in the Anglican Cathedral on November 15th 1962 according to
BBC archives.
It's a blasting performance even if I'm still far from finishing, but the sound is absolutely different from the famous Salzburg Festival 1956 performance by Dimitri Mitropoulos in the Felsenreitschule.
I've been researching about the recording venues of this work, especially for stereo performances, and there are some gaps that I'd like you to help me out with too.
Hurst Liverpool 1962 (Anglican Cathedral, Liverpool)
Scherchen ORTF 1958 (St. Louis des Invalides, Paris)
Davis SKD (Kreuzkirche, Dresden)
Davis LSO Philips (Westminster Cathedral, London
Davis LSO Live (St.Paul Cathedral, London)
Nelson PO (St.Paul Cathedral, London)
McCreesh Wroclaw (St Mary Magdalene Church, Wrocław)
Bernstein ONFr (St. Louis des Invalides, Paris)
Edison Elora (Cathedral of the Transfiguration, Ontario)
Saraste KRSO 2017 (Hohe Domkirche, Cologne)
Levine BPO (Jesus-Christus-Kirche, Berlin)
Bertini KRSO (Altenberg Dom)
Dutoit Montreal (St. Jérome, Montreal)
Beecham RPO 1959 (Royal Festival Hall, London)
Mitropoulos KRSO 1956 (Funkhaus, Cologne)
Mitropoulos WPO 1956 (Felsenreitschule, Salzburg)
Previn LPO (Walthamstow Town Hall London)
Fremaux CBSO (Birmingham University)
Gardner Bergen (Grieghallen Bergen)
Maazel ClO (Masonic Auditorium. Cleveland)
Ozawa BSO RCA (Symphony Hall, Boston)
Mortlot Seattle (Benaroya Hall, Seattle)
Lombard Bordeaux (Espace Culturel du Pin Galant)
Inbal FRSO (Alte Oper, Frankfurt)
And the recordings I cannot find the venue from:
Munch SOdBR
Munch BSO
Billy ORF
Norrington RSOS
Barenboim OdP
Ormandy PhO
Anyone can be generous enough to find out the missing information? I'm sure most of you own a copy of the Munch recordings. In fact there are more concert venues than I first thought. I hope you found this interesting.