So my 5-cd set arrived and I am very pleased with the sound quality. All are very good for 50s recordings, though La Traviata is a bit rough. This was a great deal for $7 shipped. I know I am missing the whole operas but this suits me fine for now. It seems like these are great years for performances of Callas at her best.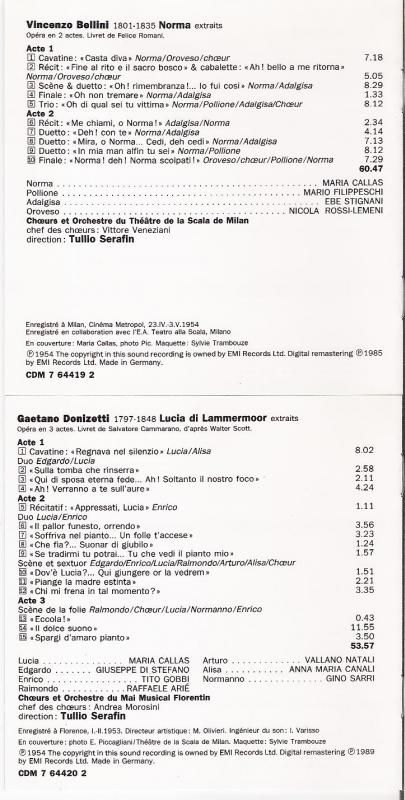 The only downside is that none of the booklets are in English. But that is a minor thing given the price and the great singing. It amazes me that everything I hear from Maria Callas is wonderful. It is rare to find an artist where you like everything they do. Now if only I could find a recording of Maria singing Abscheulicher from Fidelio.
Since the new year began, I have built up a Callas CD collection of 30 hours of music from having one Callas CD (1957 live Sonnambula). I could have simply bought a big Callas set, but it has been much fun chasing down CDs on Amazon and Ebay. I doubt I am finished though because I still don't have Aida.
So far my collection consists of these:
Sonnambula 1955
Sonnambula 1957
Sonnambula studio
Anna Bolena
100 Best (6-CD set)
Live in Paris
Unknown Recordings
Sings Beethoven Mozart and Weber
At Covent Garden
Live in Concert
Live in Atene
5 Heroines (5-CD opera highlights set)
The First Recordings (1949)
Dallas Rehearsal
Thanks to all of you who gently nudged me towards Maria Callas.