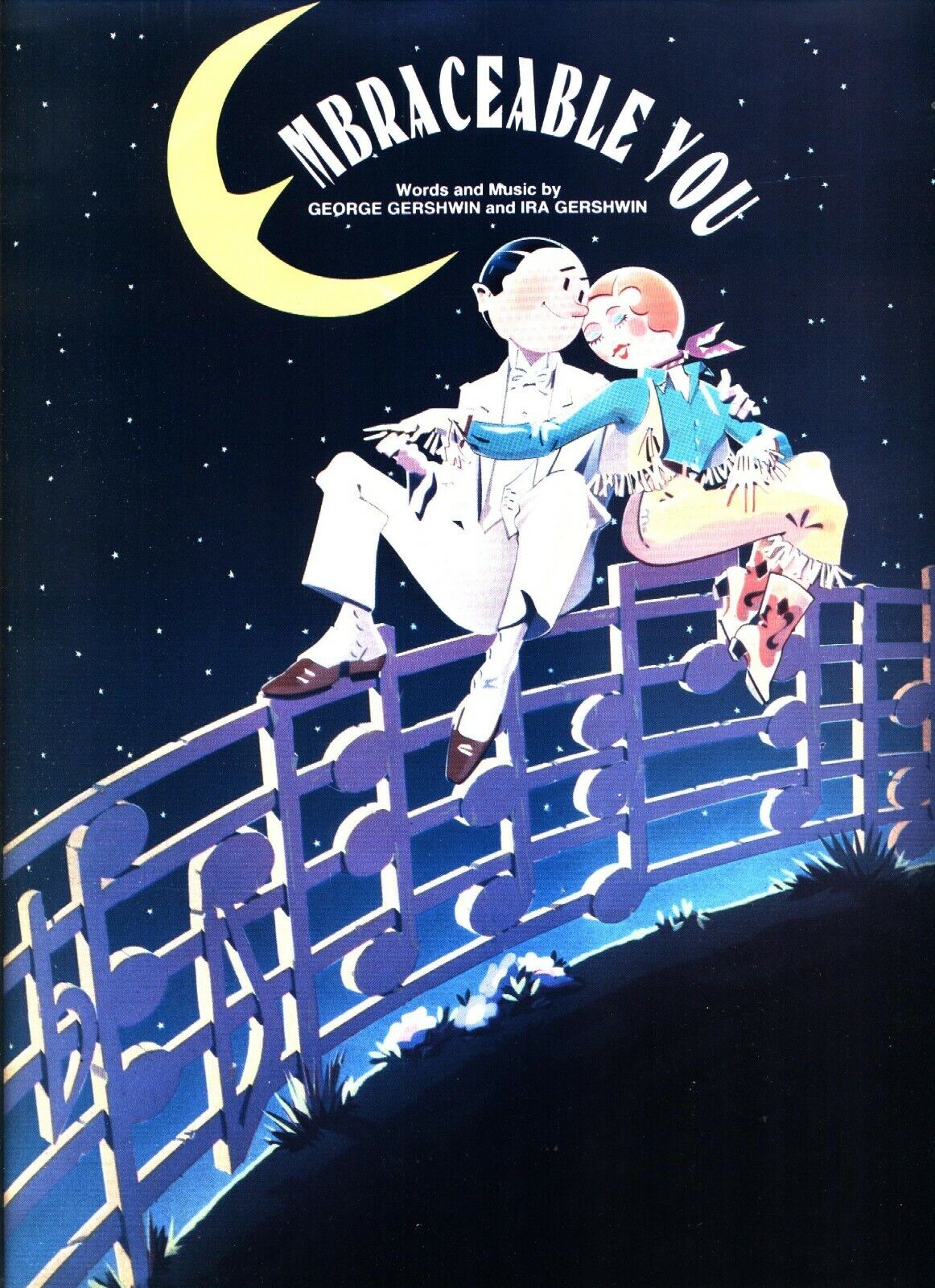 George and Ira Gershwin - "Embraceable You"
"Embraceable You" is a song with music by George Gershwin and lyrics by Ira Gershwin. The song was written in 1928 for an unpublished operetta named East Is West. It was published in 1930 and included in that year's Broadway musical Girl Crazy performed by Ginger Rogers in a song and dance routine choreographed by Fred Astaire.

Billie Holidays's 1944 recording was inducted into the Grammy Hall of Fame in 2005.
The Nat King Cole Trio
Ella Fitzgerald - Sings The George And Ira Gershwin Song Book - 1959
Judy Garland - 1940 version
Billie Holiday - 1944 recording
Frank Sinatra - from the 1960 Capitol LP - "Nice 'n' Easy"
In an ideal world, we would have a lavishly decorated piano bar serving complimentary cocktails as no rendition of any showtune is as tuneful as the one that is belted out in full voice by the well-fueled patrons of a lavishly decorated piano bar which serves complimentary cocktails...


The "Showtunes Sing-Off" series of threads will appear twice a week on Wednesdays and Sundays

Any and all commentary is more than welcomed and you can post alternate versions of this tune in the space below...
​